Ilkley Moor Fell Race 2024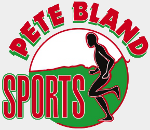 Incorporating the 2024 Yorkshire Senior & U23 Fell Running Championship for the second year in a row.
The Ilkley Moor Fell Race has been staged by Ilkley Harriers every year since 1990. It is a hard fell race on Ilkley's famous, scenic moor with steep, slippery, and rocky descents.
Pete Bland Sports are again generously supporting the race this year, providing winners' prizes and race numbers. OMM are kindly providing the runners-up prizes.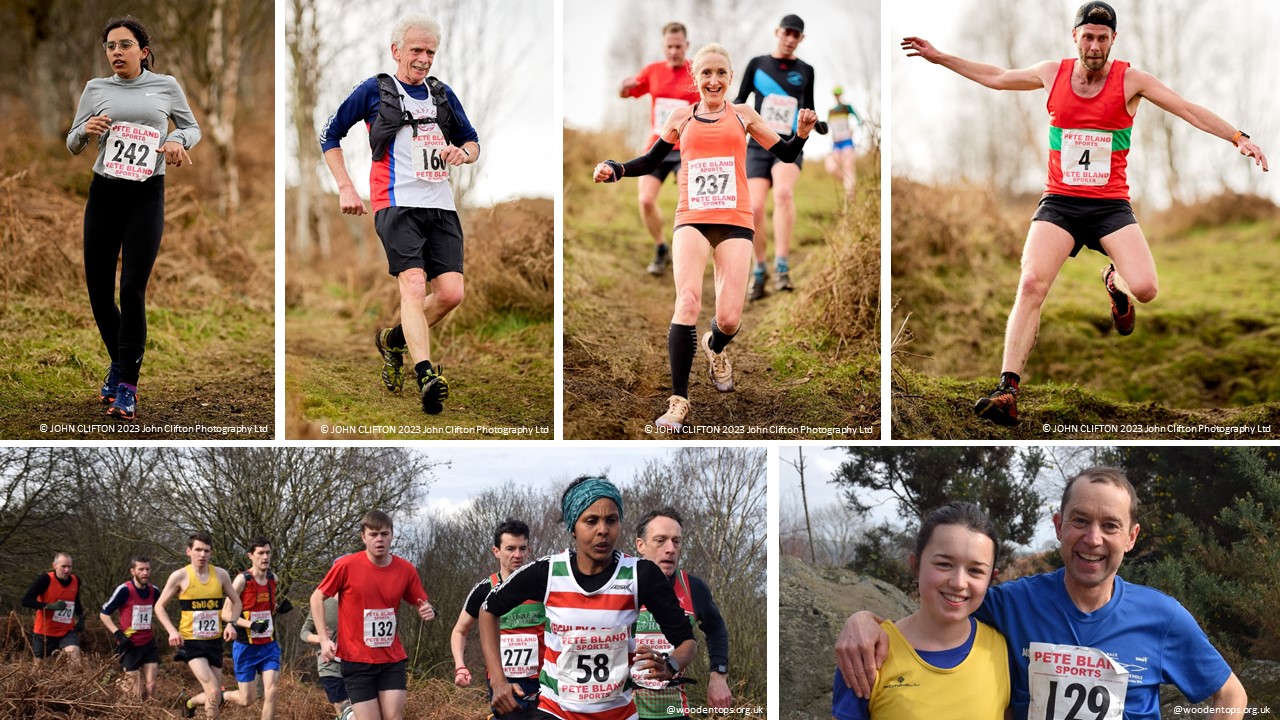 Event Details
The race will start on Sunday 3rd March 2024 at 11:30am. Please arrive in good time to pick up your number from the race registration, which will open at 10:15 and close at 11:15.

The Ilkley Moor Fell Race is one of the FRA's "50 at 50" races. A short but, tough course on the scenic moor with steep ascents and descents.

An FRA category AS race with 401 metres of climbing over 8 km. ER – Experience Required, PM – course part-marked.

There will be Junior Races starting at 10:30am. Click here for more details.
Main information
Time: The senior race will be on Sunday 3rd March 2024 with the massed start at 11.30am prompt. Race registration will open at 10:15 and close at 11:15.

FRA Rules: The event is run under FRA rules. Runners must read the principles of fell running and the requirements for runners including the recent rule changes.

Kit List: Due to the notorious Yorkshire weather please bring with you all the FRA Minimum Kit List detailed in the requirements for runners on the day. This includes waterproof whole body cover (with taped seams and integrated attached hood), hat, gloves and whistle. Please be aware that use of any GPS watch or device (or equivalent) for navigation is strictly forbidden in all FRA races. There will be random checks on the day.

Qualification for the Yorkshire County Championships:
- All athletes MUST have been born in North, South or West Yorkshire
- or have 9 months continuous residence in the counties prior to the competition
- An athlete can only compete in the Championship for one County in any 12 months period.
- All runners MUST be 19 as at 31st December 2024.
Contact - Eileen & David Woodhead Tel: 01535 669100. For updated information see;
www.woodentops.org.uk
Course:
Although short, the course is demanding with some challenging descents.
See the description and course map here
.
Location:
The Race HQ will be at Wells Road, Ilkley. OS Map Grid Ref: SE117471, nearest postcode LS29 9RF. Please approach via Ilkley not over Keighley Gate Road by car. The race HQ is only a 10 minute walk from Ilkley Train & Bus stations.
Junior Races
will be starting at 10:30am. There is no pre-entry for the junior races. Junior Registration opens at 09:30am.
Click here
for more details.
Cut-off:
There will be a 1 hour cut-off at the Rocky Valley Marshal point, about the halfway point of the course. Any runners outside of 1 hour at this point will be instructed to retire from the race. Please respect the marshal's decision.
Safety:
Please be aware that Fell Running comes with risks. Please look after each other on the course. If you see a fellow runner in trouble please follow
these guidelines
as best you can and let the nearest marshal know. Please also be aware of the dangers of
Hypothermia
.
Abandonment:
Any runner deciding to abandon the race after they have picked up their number must notify the race organiser as soon as possible.
Runners need to be 16 or over on the day of the race
. Runners under 18 who have entered online must bring a completed
FRA Parental Consent Process and Form
on the day to demonstrate that they have approval from a parent/guardian. This must be presented at race registration.
Course Records:
Male 35:28 Ben Rothery 2023; Female 42:00 Amelie Lane 2023
Prizes:
Trophies for 1st man & 1st lady, prizes for 1st, 2nd & 3rd of the categories: Open, FU18, MU18, FU23, MU23, FV40, MV40, FV50, MV50, FV60, MV60, FV70+ MV70+ as well as 1st Female & Male team.
Yorkshire Championship Awards;
Medals - Gold, Silver, Bronze to the first 3 senior men & the first 3 senior women.
Medals - Gold, Silver, Bronze to the first 3 MU23 & the first 3 WU23
Gold medals to first Men's & first Women's teams only, 3 to count.
Cancellation:
In the event of severe weather or other circumstances forcing cancellation, this will be notified here, social media and local clubs will be advised.
No Smoking:
Since 2013 we have had to obtain SSSI consent from Natural England for the event to proceed: one of the conditions set by them is that a no smoking policy is introduced for spectators, event organisers and participants.
Volunteering:
If you are unable to run the race but would like to be involved feel free to sign-up as a Marshal or Volunteer
Click here for SignUp
.
Still got a question?
See if it's been answered on the
FRA forums
, ask it there, or email the Race Organiser, Peter:
IMFR@ilkleyharriers.org.uk
Photos:
By entering this race you consent to images taken of you during the event being used for promoting future Ilkley Moor Fell Races.
---
2023
2022
2021
2020
---
2019
---
2018
---
2017
---
2016
---
2015
---
Archive